" We care for your financial health "
Level 10, South Tower
1-5 Railway St
CHATSWOOD NSW 2067

PO Box 5344
CHATSWOOD NSW 2057
Suite 4, Level 10 South Tower, 1-5 Railway St, CHATSWOOD NSW 2067
Medical Accounting Services
Medical Accounting Services (MAS) is a boutique accounting firm which provides tax, accounting and business advisory services to doctors and specialists in every stage of their career.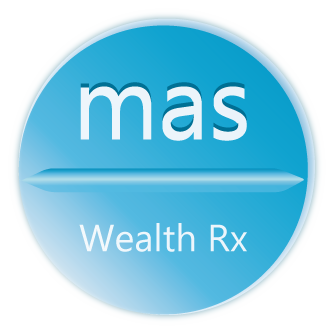 Our office will be closed from 5pm Thursday, 21 December 2023, re-opening on Monday, 8 January 2024.

The team at Medical Accounting Services would like to wish you and your family a Merry Christmas and a Happy New Year!
You are important.

We value our relationship with our clients and see it as a long term partnership: many of our clients have been with us for 10 years or more and virtually all our clients who joined us in 2000 and 2001 are still with us (as are those who joined later…). This is important to us.


We value our clients no matter how big or small.

Many clients, such as younger employed doctors, start with a simple tax return. But they know that as circumstances change they can rely on us to support them through the changes and help bring clarity in what often seems a daunting and confusing world of business and finance. Few doctors have had the time to acquaint themselves with the ins and outs of business planning and finance.


We will help.

Other doctors are highly successful entrepreneurs and value the fact they can bounce off their business ideas and discuss in depth their expansion plans.

We believe that we achieve our own goals if we consistently take care of your financial health, at the level that you require.
By joining MAS you do more than selecting an accountant: you secure for yourself the backing of a committed team of specialists to help you whenever needed.
"I am torn between recommending MAS to all my colleagues, or keeping it a jealously guarded secret."

"With my previous accountants I felt like a 'file' being moved from one accountant to another and it was always hard to get hold of a partner.
With MAS I speak with the principal who knows me and my business.
They have taken time to understand what I want and where I am heading to, and don't bamboozle me with dubious schemes.
I value this enormously and it's a relief to know I have this level of support."

"MAS was enormously helpful in assisting me to set up my own practice.
They made the somewhat daunting transition to own-practice surprisingly trouble free.
They were able to advise me on a range of practice management issues such as staffing, administration procedures and more."

"I simply don't have the time to research financial issues and I take great comfort in the fact that I can always ask any question
– even dumb ones – and always get an answer that is to the point and that I understand."